Currently playing on
Loading ...
---
Featured Album:
John Legend - 'A Legendary Christmas'
Added as CrowZone featured album Dec 2018
​
​​An unashamedly Christmas dose of shmaltz from John Legend.

All of us at Crowzone Radio wish you a Legend-(wait for it)-ary Christmas!

---
Radio Bookclub:
Murder under the Christmas tree
Review date - Wed 12 Dec 2018, 9pm UK
​
Murder most festive...
A locked room mystery solved with a flourish on Boxing Day.
Blackmail on Christmas Eve.
A missing jewel discovered in a very festive hiding place.
A body slumped in a chair on Christmas morning, still listening to carols.
The midnight theft of a gift intended for a saint.
Crime doesn't take a holiday, so these - and many more - are the puzzles that make up Murder under the Christmas Tree, a collection of festive mysteries featuring fictional sleuths from Lord Peter Wimsey to Sherlock Holmes, Cadfael to Father Brown. This is the very best of Christmas murder and mayhem - so settle into your armchair, put another log on the fire and take a bite of your mince pie. Just make sure it's not poisoned...
[Amazon]
---
Merchandise


We've teamed up with Clothes2Order to bring you a great range of tee-shirts available to order in various sizes and colours. We'll be adding more designs and items soon, so keep an eye on it.

​NEW (Mar 2016) - Rugby shirts and sweatshirts added!
---
Chatting - weekday evenings we present a live show where you can get interactive with the ChatWING - you can log in as a Guest, or with Facebook, Twitter etc..
Of course you can still use Email, Twitter, Facebook or our Contact page for a "shout" on air.
---
What's playing at Crowzone radio?
Our playlist is grouped into three main categories; A, B & C List.




A List - these play most frequently on CrowZone Radio. Our current favourite album artists include: Everything everything, Muse, Embrace, Foo Fighters, Paramore, Walk Off the Earth, You Me At Six, Imagine Dragons, StereoKid plus many many more contemporary and classic tracks

B List - play less frequently and include many of the classic songs you would expect from more commercial stations

C List - playing once every 9/10 songs is something a little different. It may be an oldie, maybe something a little continental or just something less commercial, the C-list gives us our quirky flavour!




The great thing is, if you don't like what's playing now, there'll be something completely different along in a minute!

facebook/crowzoneradio

twitter/crowzoneradio
Powered by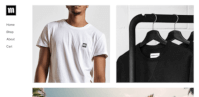 Create your own unique website with customizable templates.