---
Featured Album:
"Feral Roots" by Rival Sons
Feb 2019
​
Rival Sons celebrate their tenth anniversary as a recording and touring band with their new release, Feral Roots. The album marks another successful collaboration with producer Dave Cobb (Zac Brown, Brandi Carlile, Jason Isbell) on his Nashville-based label, Low Country Sound.
Rival Sons started in Long Beach, California when guitarist Scott Holiday met vocalist Jay Buchanan (then a blues singer) in 2009. The band is rounded out by drummer Michael Miley and bassist Dave Beste. While clearly a hard rocking outfit, their sound defies simple classification. On their sixth full length album, Feral Roots, Rival Sons continue to carve out their own niche in modern rock music.
Full Review By Dave Resto
[
Buy from Amazon
]
---
Radio Bookclub:
'
The Seven Deaths of Evelyn Hardcastle' by Stuart Turton
Review date - Live discussion on Tue 26 February at 9pm (UK time)
​
A brilliantly original high concept murder mystery from a fantastic new talent: Gosford Park meets Inception, by way of Agatha Christie and Black Mirror
One of Stylist Magazine's 20 Must-Read Books of 2018
One of Harper's Bazaar's 10 Must-Read Books of 2018
One of Marie Claire, Australia's 10 Books You Absolutely Have to Read in 2018
'Somebody's going to be murdered at the ball tonight. It won't appear to be a murder and so the murderer won't be caught. Rectify that injustice and I'll show you the way out.'
It is meant to be a celebration but it ends in tragedy. As fireworks explode overhead, Evelyn Hardcastle, the young and beautiful daughter of the house, is killed.
But Evelyn will not die just once. Until Aiden - one of the guests summoned to Blackheath for the party - can solve her murder, the day will repeat itself, over and over again. Every time ending with the fateful pistol shot.
The only way to break this cycle is to identify the killer. But each time the day begins again, Aiden wakes in the body of a different guest. And someone is determined to prevent him ever escaping Blackheath...
[Amazon]
---
Merchandise


We've teamed up with Clothes2Order to bring you a great range of tee-shirts available to order in various sizes and colours. We'll be adding more designs and items soon, so keep an eye on it.

​NEW (Mar 2016) - Rugby shirts and sweatshirts added!
---
Chatting - weekday evenings we present a live show where you can get interactive with the ChatWING - you can log in as a Guest, or with Facebook, Twitter etc..
Of course you can still use Email, Twitter, Facebook or our Contact page for a "shout" on air.
---
What's playing at Crowzone radio?
Our playlist is grouped into three main categories; A, B & C List.




A List - these play most frequently on CrowZone Radio. Our current favourite album artists include: Everything everything, Muse, Embrace, Foo Fighters, Paramore, Walk Off the Earth, You Me At Six, Imagine Dragons, StereoKid plus many many more contemporary and classic tracks

B List - play less frequently and include many of the classic songs you would expect from more commercial stations

C List - playing once every 9/10 songs is something a little different. It may be an oldie, maybe something a little continental or just something less commercial, the C-list gives us our quirky flavour!




The great thing is, if you don't like what's playing now, there'll be something completely different along in a minute!

facebook/crowzoneradio

twitter/crowzoneradio
Powered by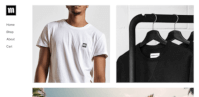 Create your own unique website with customizable templates.