Currently playing on
Loading ...
---
Featured Album:
Joe Bonnamassa - Redemption
Added as CrowZone featured album on Sept 2018
​
The latest offering from CrowZone favourite, Joe Bonnamassa, Redemption is Joe's 13th solo studio album and third in a row of all original material and sees him at his most ambitious and diverse yet as he continues to redefine and push the barriers of blues-rock. It features a collection of 12 exhilarating songs that reflect the re-birth that he is currently going through.
​You see the real shades of light and dark, for every trip into the tender depths of emotion there are some glorious hip shaking moments of joy and all the while accompanied by supreme musicianship and Bonamassa's masterful and rich guitar playing. With 20 #1 Blues Albums on the Billboard Chart, Joe is an unrivaled guitar prowess and a once in a lifetime artist that has an insatiable desire to push himself to his best potential on every level. [Amazon]
---
Radio Bookclub:
Collected Ghost Stories - M.R.James
Review date - Tues 23 Oct 2018, 9pm UK
​
M.R. James is probably the finest ghost-story writer England has ever produced. These tales are not only classics of their genre, but are also superb examples of beautifully-paced understatement, convincing background and chilling terror.
As well as the preface, there is a fascinating tail-piece by M.R. James, 'Stories I Have Tried To Write', which accompanies these thirty tales. Among them are 'Casting the Runes', 'Oh, Whistle and I'll come to you, My Lad', 'The Tractate Middoth', 'The Ash Tree' and 'Canon Alberic's Scrapbook'.
'There are some authors one wishes one had never read in order to have the joy of reading them for the first time. For me, M.R. James is one of these'. Ruth Rendell

[Amazon]

Join us online if you dare as we review these short stories just before All Hallows Eve


---
Merchandise


We've teamed up with Clothes2Order to bring you a great range of tee-shirts available to order in various sizes and colours. We'll be adding more designs and items soon, so keep an eye on it.

​NEW (Mar 2016) - Rugby shirts and sweatshirts added!
---
Chatting - weekday evenings we present a live show where you can get interactive with the ChatWING - you can log in as a Guest, or with Facebook, Twitter etc..
Of course you can still use Email, Twitter, Facebook or our Contact page for a "shout" on air.
---
What's playing at Crowzone radio?
Our playlist is grouped into three main categories; A, B & C List.




A List - these play most frequently on CrowZone Radio. Our current favourite album artists include: Everything everything, Muse, Embrace, Foo Fighters, Paramore, Walk Off the Earth, You Me At Six, Imagine Dragons, StereoKid plus many many more contemporary and classic tracks

B List - play less frequently and include many of the classic songs you would expect from more commercial stations

C List - playing once every 9/10 songs is something a little different. It may be an oldie, maybe something a little continental or just something less commercial, the C-list gives us our quirky flavour!




The great thing is, if you don't like what's playing now, there'll be something completely different along in a minute!

twitter/crowzoneradio

Tweeps, use this button and your tweet will appear below...keep it clean please!

facebook/crowzoneradio
Powered by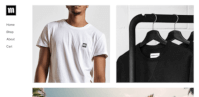 Create your own unique website with customizable templates.
Photo used under Creative Commons from Dylan Luder