Currently playing on
Loading ...
---
Featured Album:
Rick Astley - Beautiful Life
Added as CrowZone featured album on 26th July 2018
​
Ok. Maybe not the most face-melting gritty album you're gonna hear this summer, but then summer is not about that kind of stuff is it?

Rick-rolling on CrowZone radio (look it up on google!)

---
---
Radio Bookclub:
Merchandise


We've teamed up with Clothes2Order to bring you a great range of tee-shirts available to order in various sizes and colours. We'll be adding more designs and items soon, so keep an eye on it.

​NEW (Mar 2016) - Rugby shirts and sweatshirts added!
---
Chatting - weekday evenings we present a live show where you can get interactive with the ChatWING - you can log in as a Guest, or with Facebook, Twitter etc..
Of course you can still use Email, Twitter, Facebook or our Contact page for a "shout" on air.
---
What's playing at Crowzone radio?
Our playlist is grouped into three main categories; A, B & C List.




A List - these play most frequently on CrowZone Radio. Our current favourite album artists include: Everything everything, Muse, Embrace, Foo Fighters, Paramore, Walk Off the Earth, You Me At Six, Imagine Dragons, StereoKid plus many many more contemporary and classic tracks

B List - play less frequently and include many of the classic songs you would expect from more commercial stations

C List - playing once every 9/10 songs is something a little different. It may be an oldie, maybe something a little continental or just something less commercial, the C-list gives us our quirky flavour!




The great thing is, if you don't like what's playing now, there'll be something completely different along in a minute!

twitter/crowzoneradio

Tweeps, use this button and your tweet will appear below...keep it clean please!

facebook/crowzoneradio
Powered by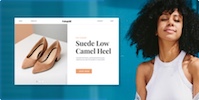 Create your own unique website with customizable templates.
Photo used under Creative Commons from Dylan Luder